10 Tips for Choosing the Best Keywords for Small Businesses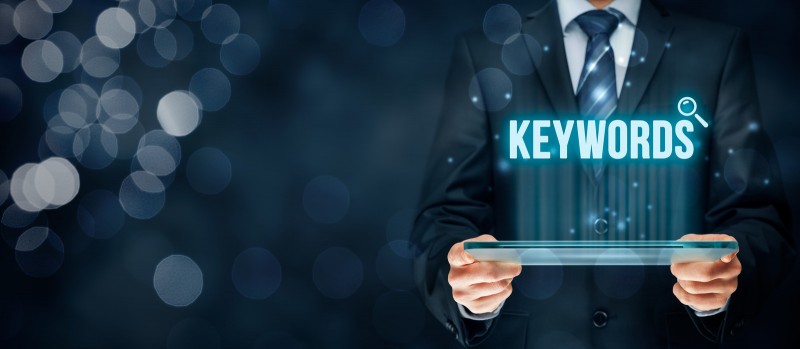 Keywords – your online visibility is built on them. Your customers' ability to find you online without knowing your website's actual URL rests on using appropriate keywords. Your ability to outperform your competition rests on the use of the right keywords. As you can see, they're pretty important, but it can be quite confusing for small business owners who aren't familiar with how to choose the right keywords, or how to implement them in their websites. What should you know about choosing the right keywords and phrases? Let's take a closer look.
1. Use the Right Tool
Chances are good that you think you probably have a pretty good idea of what terms your customers might use to find products or services like yours online. And, there's a good chance that you're at least partially right. However, never assume that you know all the potential keywords, phrases and variants that your customers might use to search the Internet. This is why it's so important that you use an accurate keyword research tool to figure out what keywords you'll target. Google's keyword planning tool is free to use, but there are many others out there worth your consideration.
2. Use Your Competitors as Inspiration
While you may not want to target all the same keywords as your competitors, as that would drive up your costs and the competition for each one, you should take a cue from what they are doing. You'll find that this can provide you with considerable information about keyword phrases, long-tail variants, and even the density that you want to hit with your content.
3. Start with the Basics
Many authorities recommend starting with a "seed list" of keywords and then building on that. A seed list is nothing more than a list of highly targeted, accurate keywords that have proven value to your business. You build on, or grow, this list over time by adding to it as you learn more, encounter new terms, use advanced research tools, and discover what your competitors are doing.
4. Localize Whenever Possible
While localization will limit your reach, it can be important for a number of reasons. First, it reduces competition. Second, it makes you more visible to customers in your actual geographic area. Third, it improves your overall web visibility for those terms and reduces the time you have to wait to see a return on your investment. Use your city name, county name, and the names of nearby areas if they're applicable in conjunction with your keywords.
5. Iterate and Use Similar Terms
Once you've chosen your starting keywords, spend some time determining which similar terms would be wise to use. For instance, if you operated a shoe store, you might target basics like women's running shoes, but you might opt for something like women's wide width running shoes, or maybe women's Asics running shoes if you wanted to focus on a particular brand.
6. Choose Keywords That Work for Your Products or Services
Sometimes, the right keywords for your products or services are not the most frequently used by customers. Does that mean you should skip them? Not at all. This can actually be a good thing. Implement some of the more commonly used keywords, but focus mostly on the right keywords even if they're not all that frequently used. You'll enjoy much more targeted traffic and your overall competition will be much lower, as will your costs should you use those same keywords in PPC campaigns.
7. Remember That Content Quality Trumps Keywords
It can be tempting to think that implementing the right keywords is all that you need to do. That's not true. In fact, Google will reward a website that doesn't really do much in the way of keyword implementation but has outstanding quality content more than they will a site that does all the right things with keywords, but fails to implement quality content. Remember, no matter what else – content is king. Keyword density and accuracy always take a back seat to content quality and volume.
8. Use Misspellings, but Be Careful
Consumers often misspell the words they're using to search for products or services. For instance, they might search for diabetic prodcuts, rather than diabetic products. They might search for consturction tools, rather than construction tools. You get the picture. These misspellings are important to target, but don't overdo them. Yes, they should play a role in your optimization and content creation, but don't focus too heavily on them. It can make your content look like it was written by a second grader and give you an unprofessional appearance.
9. Identify Primary and Secondary Keywords
When you think about keywords, chances are good that you're considering primary keywords – those that relate directly to your products or services. However, you should also consider secondary keywords. These relate to what you have to offer, but not on the same level as primary keywords. For instance, suppose your company sold locally harvested and sourced honey. Local honey, natural honey and unpasteurized honey would be primary keywords, but you could also target secondary keywords like natural snacks, organic foods and the like.
10. Choose Focus Keywords and Background Keywords for Individual Pages
Just as you'll have primary and secondary keywords used throughout your website, individual pages should have a focus keyword (the one used most frequently), as well as background or secondary keywords that are used less often but tie into the overall conversation and help you provide valuable content while optimizing for search engines.
As you can see, choosing the best keywords is more complicated than simply using the names of your products or services in your website content. It requires strategy, planning and a great deal of savvy to pull it off successfully.