Compelling Alternatives to Content Marketing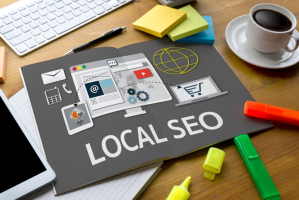 As a local business, budget constraints can make traditional marketing a little tough. This is even more clear when it comes to on-page SEO, since there's no way to determine ROI beforehand.
Content marketing is important, there's no other way to say it. However, there are many other ways to implement local SEO that can be cheaper and just as successful. We've pulled together several options for a local business that do not rely on content marketing.
Choose an Alternative
Compelling content can certainly bring in links, comments, and traffic – but other things can do that as well. The question is, what should your company focus on if not content?
When you look at some of the world's most successful sites, you may find that they aren't always content sites. Many of them offer a place for community, utilities that people need, or games and other entertainment items.
Looking at that, you can see that being entertaining and useful can bring in those pageviews, even without a ton of content.
This brings your company to the question of what your customers want. Can you build an application solution for a problem? Could you offer some resources that make their lives easier? Do you have a lively base that would be excited to join an online community?
Any of these things can bring in people. It might take more time to build an application or community forum, but it's also something that can be built upon over time. So, rather than worrying about content, you just want to offer something people want.
Avoid Exact Match Keyword Domains
Many businesses hope that they can get a great rank for their site by using a common keyword in the domain name. However, this isn't the best idea. Google has actually updated specifically to avoid this having a huge impact on your ranking.
Instead, consider using a uniquely branded name. By having a unique name, Google can tell that searches for that name are searches about you and your brand. This can give you a boost in search results after a number of queries. Rather than being automobiles.us, be Ford.com.
In addition, it's best not to use your physical location in the domain. It makes the domain name longer and harder to type. It also makes it hard to gain growth if you ever move to new locations or sell to a global audience.
Use UI and UX
Most local websites offer a pretty average experience. You don't want to be that site. What you want is to provide exactly what a potential customer wants to find, and do it in an aesthetically pleasing way.
Why UI and UX for local SEO? There are a few reasons that we suggest this type of interactive website. The first is that responsive design allows your site to look great, no matter what device it is on. It also allows you to split test landing pages to determine which is more effective. You can also run tests to determine what users are looking for and how to ensure you provide that in the easiest way.
Customers are primarily interested in having access to three things: an easy to use contact form or web chat, a phone number and address, and products or services and their prices.
You can also leave space on your landing page for your blog, testimonials, consumer reviews, and memberships, but these should only take up a small amount of the landing page. You want people to be able to find what they need and easily use it. That's all it comes down to.
Social Media
It is smart to set up profiles on all the major social media sites, even if you don't put a large investment into them. The sites you should ensure you have a profile on include Facebook, Flickr, Foursquare, Instagram, LinkedIn, Pinterest, Tumblr, Twitter, and YouTube.
You already know that community can lead to business, so it is worth having major investment on at least one social media site. This leads to a feeling of community that immerses others.
You should also consider that updates with humor, images, inspiring stores, and interactive facets are most likely to be shared. You want people to know your name and get involved in the community and social media is a good way to do so.
Customer Reviews
Reviews can be quite important when it comes to local search results, and they can also take people from being unsure about your business to being customers. Do what you want to encourage your customers to post reviews on Google, as well as places like Yelp, Foursquare, and SuperPages.
In addition, you can embed those Google reviews onto your website. This helps you get more people into your place of business, and even encourage more reviews. Do what you can to remind customers to leave a review if they are happy with the service they received. It can go a long way.
Local Citations
Local SEO depends on citations, which are simply places your business name, phone number, and address are listed on the Internet. Citations that come from legitimate places can help boost visibility on Google Maps and search results. The more you have, the better you're going to do.
Always be sure, however, that your listings are the same across different sites. One way to do that is to use a tool that helps build citations. Some top of the line options include BrightLocal.com, Moz Local, Whitespark's local citation finder, and Yext.com.
Content marketing may be considered a must when it comes to a web presence, but in truth, there are other ways to find success. Switching your focus from content to community and usability can actually help a lot when it comes to local SEO.
So, use some of these tips to move in new directions and see how it affects pageviews and other metrics for your site. You may find a new direction that works just as well, or better, than constantly posting content. Good luck!