Fantastic Tips for Local SEO Marketing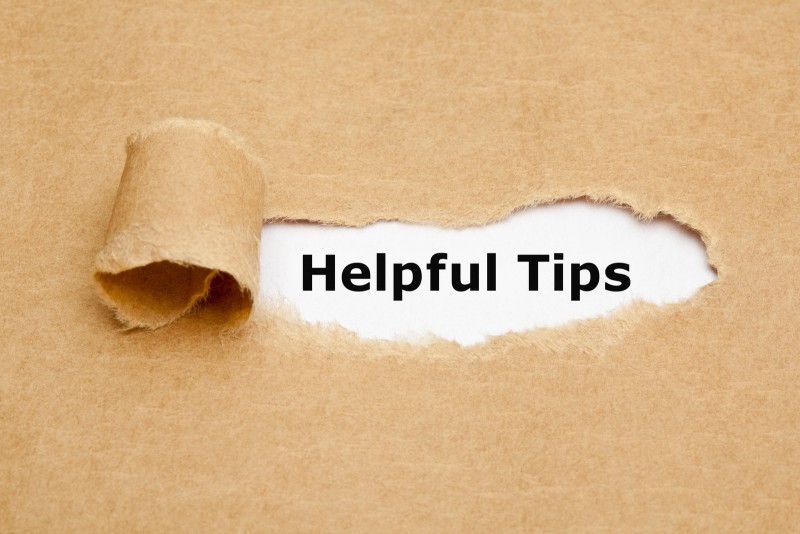 We know that an important aspect of marketing for any business, big or small, is procuring an effective position for the brand in results from search engines. As such, it's crucial to ensure that marketing works toward this goal. This can be difficult and time-consuming, but it doesn't have to be. There are a number of tricks that can be utilized to get that golden spot you want.
Make Your Website Spotless
We aren't talking about design or development here, but content. Your website is the most valuable asset you have online so it's important to make sure that it ranks high in search results that matter for your brand. There are a few ways to do this:
· Make certain that your business' name, phone number, and address (NAP) are available on the site. Don't put it on a single page like the homepage and call it good. This should be available on every single page. While you're at it, make sure everything is spelled and formatted the exact same way. This matters when it comes to search engines so check on it occasionally.
· Use keywords on page titles that give information into your company, services, and location. Again, doing this in more than one place is important so make it a habit for added pages.
· If possible, take the time to ensure your website pages talk about your area. This should go beyond just posting the address. You can talk about sports team, events, and important locations. This allows you to be noticed by people you may not otherwise pull to your page.
Ensure Excellent Link Strategy
Having a strong link profile can lead to better results on search engines. In fact, this is something that some businesses have used to build their entire brand. That said, be careful about what links you use and how often, this is the type of thing that occurs over time rather than as a massive one-time strategy.
· Create a spreadsheet or directory with resources about local places you appreciate. This might include your favorite Chinese restaurant, grocery store, dry cleaner, and any cultural attractions that you're partial to. This gives you some places to link to and to have return the favor. This can grab views from people who might not otherwise frequent your brand or industry.
· Share links to your website from your social media accounts and ask others to do the same.
· If you utilize newsletters, make sure to include links there too. You can give updates to get even more eyes on your website.
· Avoid "get views fast" strategies like spamming your website on forums or blogs. You should also avoid linking from and to random sites. Make sure that you go for quality so your reputation isn't damaged, rather than inflated.
Make Listings on Local Sites
Getting your name out is important and one of the best ways to do that, when it comes to local SEO, is by utilizing listings on third-party sites. Search engines look at these sites and can learn more about you and your business. Not listing your business or allowing inaccurate information can have the opposite effect, bringing your search engine ranking lower.
· For a business with more than one location, make listings for each of them to boost your brand and hype each of your locations up.
· Make certain your business is listed in the right area so its properly optimized. You can use keywords to help with this, but don't go overboard. That can lead to negative effects, so strike a balance.
· Find out what the local listing sites are and make sure you have an appearance. That means claiming your business, checking that NAP are accurate and spelled correctly, and making any changes that are needed. Local sites are of huge importance so take the time to do this right.
· Later on, consider adding photos, URLs, videos, or other information that makes your listings more informational and useful for those who might stumble upon them.
Respond and Acknowledge
Once you have listings on various sites, you're also going to have reviews and ratings to consider. Engaging with those is an important part of ensuring local SEO. This can be time-consuming but the benefit outweighs that to a large degree.
· Give your customers a chance to leave feedback if they appreciated your work. This could be via an email, flyer, or rating on Yelp or a similar site. The more positive reviews you get from actual customers, the better your business will look on both review sites and on search engines.
· Don't post reviews that are fake. You may think they will never be discovered but they probably will be. When they are discovered, all of your ratings and reviews are going to be scrutinized and that's extremely difficult to come back from.
· Respond, respond, respond. If someone leaves positive feedback, thank them and welcome them to use your service in the future. If the post is negative, let the person know you appreciate their review. Then give them a way to contact you so you can address whatever issues they brought up.
Utilize Social Media
Social media has a huge amount of influence on how your business ranks in search results. If you have a great social media strategy, your page will likely find more fans and then come up higher in searches. It's a win-win and something that needs to be worked on regularly to ensure the best results.
· Engage your social media followers in interesting and fun ways. Offer updates, giveaways, and promotions that get people excited. You can also highlight various customers and offer links or stories that will matter to them. Always make sure you also reach out when questions or feedback come in via your social media page.
· Have a real strategy for your social media on each site you use. Companies that do well on social media engage on a regular basis. The more you interact, the more followers you'll get, and the higher you'll rank on search engines.