Blogging as Local SEO Strategy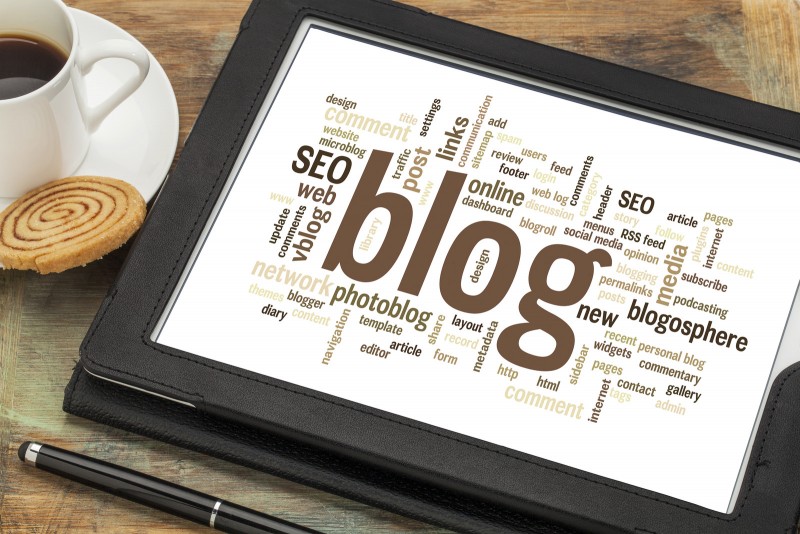 You have a website. You have a social media strategy. You send out newsletters with links that bring views in.
But do you have a blog?
It can seem like blogging is only done by huge companies when it comes to business marketing. That is far from the truth. Even local businesses have a lot they can gain from choosing to publish and maintain a well-devised blog.
If you don't believe us, consider these statistics, straight from Google:
4/5 of internet consumers use a search engine to find local businesses around them.
H

alf of consumers who perform this search for a local business end up visiting that same business on that same day.

Of the people who make up the first two, 18% make a purchase at the business they end up visiting.
That should be more than enough proof of how your website, and blog, can lead to great business advantages. Blogging can help you rank higher in the search results, leading you to be that company a consumer clicks on, visits, and purchases from.
How to Make Blogging Work for You
There are many ways to make blogging a part of your day and ensure a higher search engine ranking. Some of them are common sense, while others are far from it. Utilizing ideas from both columns will help you in your marketing efforts.
So, how do you make blogging help in marketing?
Schema Markup
As much as possible, use schema markup to "tell" Google and Bing that you're a local business. This can help bump your ranking on the search engines.
However, you don't have to stop there. Use markup to ensure the type of business you do is known.
Many small businesses don't do this so it really can make your website, and your business, stand out. Plus, by utilizing your blog this information can be provided numerous times, along with other keywords that can help.
Check for Consistent NAP
NAP refers to your business name, address, and phone number. Something that is extremely important is listing this in the exact same way on every site you work with. This includes directory listings, social media, website, and blog.
Be sure to check this over every once in a while, to ensure nothing is formatted strangely or written in a different way from typical.
Provide Interesting Information
If you aren't sure what to blog about, you are far from alone. Many businesses make posts that only serve as advertisements for their products and services.
Instead of talking about yourself and your business, talk about things that matter to your audience. Get to know the people who are reading and talk about things they care about.
Industry information, tips, hints, and stories are more likely to get you links that help in the pursuit of prime search engine space.
Blogging on Your Business' Domain
It's much better to park the blog on your actual business domain. This is because links to the blog might lead to the main site and vice versa.
Links are very important in search engine ranking so having all inbound links going to the same place is something essential.
Whether your blog starts ranking higher or your business does, each will build off of the other as far as popularity.
Talk About Things Happening in the Neighborhood
On days when you aren't sure what to write about, consider delving into news and events nearby. You can talk about an election or a local fair, while using the perspective of your business to make the article stand out.
Not only may you gain new readers interested in what you're talking about, but those who are already reading your blog may find out something new and decide your blog is a good place to find further information of the sort.
Incorporate Location
Of course, many local searches will include the name of the city you are located in. However, this isn't the only location to use to your advantage. You can find ways to talk about neighboring areas or cities or use terms that are common in the specific area.
These are things that might bring in more clicks and entrench you as part of the community that you are a part of.
Converse About Other Blogs
To build up readers on your own blog, it can be a good practice to participate on other blogs of businesses in the area. You might go to blogs that do things similar or complementary to your own services and leave a few comments.
You can also mention them in your own blog post. This often leads the other blog to link to your site, giving you both an advantage and potential higher numbers when it comes to readership.
Being seen as someone who understands about cares about the community is never going to be a bad thing.
Themes and Keywords
Think about the way people use technology today and make your blog optimal for these searches. Of course, you should use specific keyword phrases important to your business, but long-tail keywords can be a great thing to add into blog content.
Are there questions you think local individuals might be typing in? Find a way to add those answers into your own keywords to pull in more people and provide higher conversions.
Conclusion
Blogging is not just for the corporations out there, it's a great way to become a steadfast member of your local community online. By conversing with other local companies, you gain an audience who might not otherwise know you exist.
When you link to events and talk about news in the area, you show care for the people who are there and interested.
Blogging might take some time and creativity, but it's something everyone should think about incorporating. The many positives that can come from it can have a huge effect on conversion and search engine ranking. So get out there and make some people think.