How to Improve Your Website to Get More Business in Your Physical Store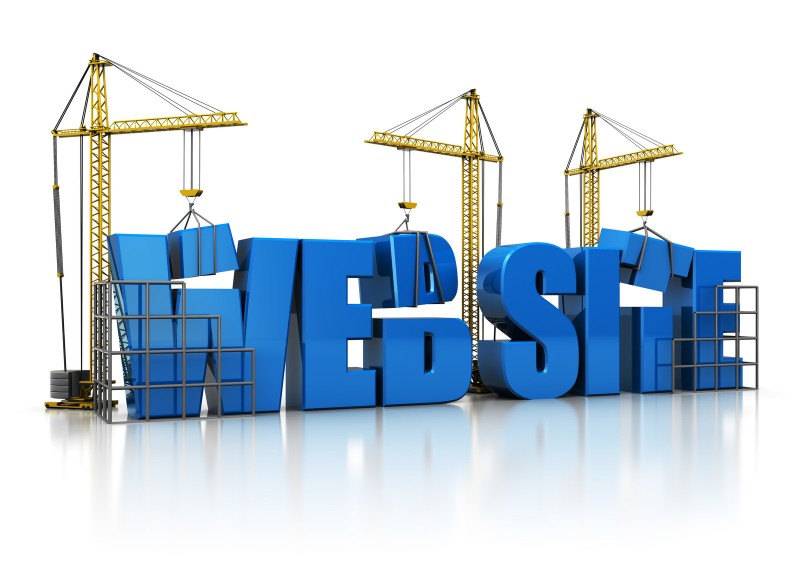 Are you having trouble getting enough people into your brick and mortar store? If so, it could be due to a range of things. If you are sure that your products and services are on point, and that you are treating customers well, it might just be your marketing. Many business owners, especially those who have relatively small businesses, find that it is difficult to market properly, simply because they do not have the time or the budget for it.
One of the biggest problems, however, is due to the website not doing its job. Let's look at some things you can do to help get your website in line with what's needed in today's competitive world.
Is the Website Modern and Aesthetically Pleasing?
In the past, when businesses were first getting online and using websites, they were not very attractive. They would have flashy, bright graphics, sounds that played as soon as someone arrived on the site, and annoying popups, not to mention a terrible color scheme. Websites are no longer novelties, and this won't cut it. However, there still seem to be quite a few people out there who have sites that have those types of problems.
It is time that you examined your site with a critical eye, or had someone else do it for you. It is important to have an impressive landing page that is easy on the eyes and that contains all the pertinent information about your business, including the location, without being overwhelming to any of the senses. In fact, you should make sure you have your name, address, and phone number on the footer of all your pages on the site. Identify your city and neighborhood. This is going to help get you a better rank in the search engines when people use local terms to find businesses such as yours.
The colors of the website, and the font that you use, are more important than you might realize, as well. You want to make sure that everything is nice and easy on the eyes. This means stay away from green text on a red background and similar sins of graphic design. If you are not sure of how to create an aesthetically pleasing site, you might want to hire someone to help.
When it comes to being more modern, this also means you need to make sure that your site is usable in mobile browsers, such as those used by smartphones and tablets. Since so many people are using these devices today and using them to access the web when they are out, you want your site to work well no matter what device someone is using.
Never Forget the Importance of Content Marketing
You should also remember the phrase "content is king". This is still true, even with the advent of social media. People need to have content to consume and share, and that is what you should have on your site's blog. The content should also be localized, remember. Some of the posts will certainly want to mention your location. Consider the types of things your ideal customer might want to know about your business or your field and create content based around that. You will find that it is possible to create content about nearly anything.
Always make sure the content is as engaging as possible. Whether it is a well-written blog post that asks questions of the readers at the end, or it is a video, you want the viewer to be educated and perhaps entertained by the content they consumer. You also want to elicit a reaction from them – namely, you want them to come into the store. With quality, friendly content that has calls to action, this is possible.
Can You Make Sales Online?
One of the mistakes that some people make is believing that their website is simply a shingle that they hang out to get attention rather than a place where they can make actual sales. This is certainly true of those who have brick and mortar stores. However, the site can do quite a bit more for you, and depending on the type of business you have, you might even be able to sell through your site, even if you are primarily a local store.
Of course, this is not a viable solution for all businesses, at least not on the surface. You might not be able to sell a cup of coffee or breakfast on the web to someone who is several thousand miles away. However, you can sell gift cards and gift certificates online. These might not be big business for you, but it is another avenue for sales – and an easy one at that. You might find other things that you can sell online, as well as in your store, too.
Show Them What You Offer on Your Site for When They Visit the Store
The web is a great place for you to showcase the types of services and products you offer. Even if you are not selling online, you can use this space as an enticement to get them into the store so they can buy. Let them do the research they need on the web, and show them what your shop can offer. Provide photos and videos of your store and the products or services, as well. If you offer a service, such as manicures, you might want to allow people to reserve an appointment on the web, for example. There are plenty of ways you can use your site to get people more excited about what you offer.
Your website is every important when it comes to the success of your brick and mortar store. They have a symbiotic relationship. When you have a better quality website, there tends to be greater potential for sales at your brick and mortar store simply because more people will know about your site and feel that you are running a professional business.