Instagram for Local SEO Marketing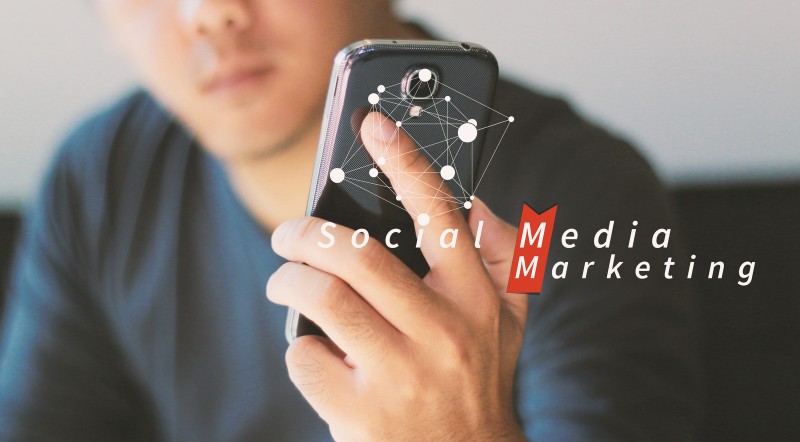 You probably know what Instagram is. It's a social network that is largely photo driven and offers a way for people to show off snippets of their lives. However, it's also an amazing place for businesses to show off their company and what they stand for. While you may hear about Facebook and Twitter more often when it comes to marketing, that doesn't mean you should ignore this large community of people.
Like any social network, it's best to have a strategy when going into it as a business. We'll go over some of the ways that Instagram excels when it comes to marketing local SEO and bringing attention to your company.
Increase Brand Awareness
Instagram is an excellent place to showcase your company and their services and products. Photography is king on this social media site, with all sorts of styles finding an audience. The site offers tons of filters and effects that you can add to photos. You can also utilize hashtags and advertise in a way that is more personal than you might be able to on Facebook or Twitter.
Of course, you have to be willing to take photos but the good news is that there's no need for a professional. Photos that seem real and natural tend to get a better response. You don't want your advertisements to look like advertisements. This may mean getting creative with logo use or photo captures in your business. But if people find and like what you're posting, they often move on to checking out your website.
Use Text Overlays, Captions, and Keywords
Overlays are a great way to add information to a photo while not detracting from the aesthetic. There are many simple and free editing tools that let you add text to your photos. This allows you to communicate prices, dates, or other important information that your customers will want to know. Amplify this effect by using smart captions. Leave your call-to-action here to drive traffic to your main website. The final part of this is hashtags. You can add about 10 hashtags to each photo so use them. Use things that are relatable and interesting in the same way as you would use SEO keywords. But remember, timely hashtags and fun references are also good options.
Understand Business Tools
Instagram has a few business tools that can be helpful if used properly. You can get metrics that show you how well certain posts do. The data includes insights, reach, engagement, shares, and more for every paid advertisement. Take this data and use it find out what people are reacting to in order to give them more of this in the future. Pay attention to what keywords and hashtags offer the most reach and interaction.
Be Aware of Post Frequency
As with any other site, don't spam. You shouldn't be posting all your photos one by one at the same time. People will get frustrated and want to stop paying attention. Instead, consider having a schedule for when you post photos. This way you ensure you don't go a long time without posting but you also don't upload 20 photos in an hour and turn off viewers. The good news is that it's actually easier to feature your products in a creative way if you aren't posting every moment, so it all works together.
Engage Your Audience and Promote Traffic
It's easier to engage with contests and photos, which is part of what makes Instagram such a unique site. People are there to share their lives and show their creativity and you can be a part of that. Do what you can to stay involved with people by replying to comments and using hashtags as you would keywords. Interesting content is important no matter where you are, but Instagram really appreciates and applauds creativity in marketing.
Hold a Photo Contest
Photo contests are huge on Instagram and for good reason, the entire site revolves around photos. How you make this work for you is by holding a contest of your own that somehow ties in with your brand. You could require a product of yours be in the photo, for instance. This gets you free promotion from others when they snap those photos and put them up on their own pages.
You should also have a hashtag you use for the contest and talk it up for a while before it launches. Anytime the hashtag is used, that's more of an audience hearing about you and the contest. As for a prize, you can consider a free product of some sort. Of course, that takes money but you'll likely make up for that with the new followers you pull in throughout the contest.
Partner with a Non-Profit
People love to support companies that support others, especially when these companies are in their own communities. One of the simplest ways to have a part in this is by donating a part of your profits to an organization close to your industry and having a hashtag that speaks to that partnership. The other organization may speak about you, as well, giving you even more publicity as a company that cares about others.
Conclusion
These should arm you with some interesting ideas for how to make Instagram a part of your social media marketing arsenal. All it takes is some time, interesting photos, and a plan, just like any other marketing option. The difference is that Instagram is a creative powerhouse where more unique options will often be embraced.
So, if you don't have an Instagram, now is the time to make one. If you do have one and aren't using it to its full ability, make a few changes for the better. You may be surprised to see the community spirit there, which can lead to more views on your website and other social media profiles, as well as a higher rate of conversion and money in your pocket.