Local SEO Opportunities for Retail in the Digital Age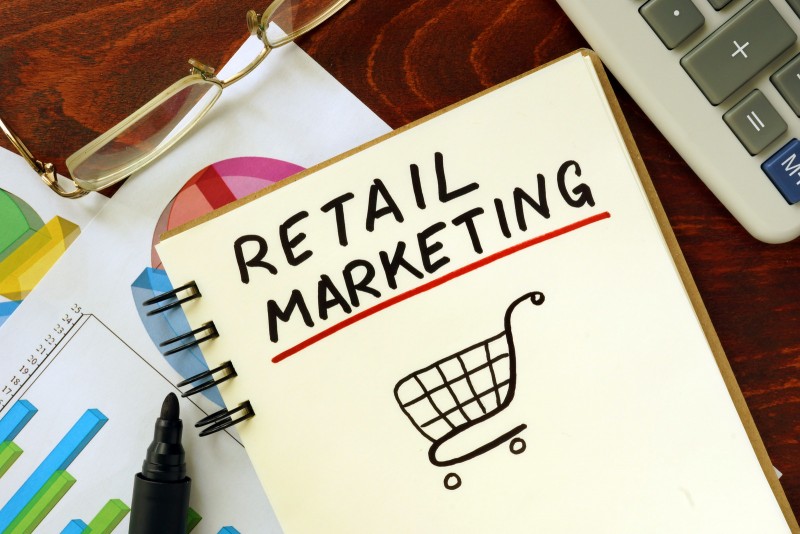 What is a retail company to do when the digital world is so immersive and full of activity?
Use the opportunity to reach people you might not otherwise, that's what!
You can use the real-world relationships you have to transform them into online fans. You can also do the opposite, make online fans who will turn into real-world customers. It's the best of both worlds and it isn't as daunting as many may think it is at first look.
Implement eCommerce and Profit
If your retail store doesn't do eCommerce, you're missing out on tons of potential customers and sales. Selling online has never been easier and everyone from charities, community groups, and entrepreneurs are running their own web stores without having to stress over much web development.
How? I'm glad you asked.
· Services like Shopify allow people to start their own stores, selling their products to people across the globe. These services take care of all the technological stuff so you can focus on posting products, communicating with buyers, and otherwise marketing your business and making money.
· Sites like Etsy are another great option for creatives. There's no need to know any web design or development to sign up. Having an ability with the camera can help, though. Post your products online and wait for the sales. Everyone else is out there doing it.
· Jump all in with an eCommerce site. You can build it yourself if you're feeling motivated, or you can hire someone to do it for you. Either way, it gives another way to run into people who would love to buy your products but perhaps aren't in the local area to do so.
Social Media Marketing
Social media is a great way to get involved in the online world. It's an excellent way to tell people about your company and answer questions. Social media also has huge numbers of people who can become fans, which leads to more conversion and popularity for your company.
· Local businesses can gain followings on social media by being nothing but honest and relatable. There are millions of corporate social media accounts out there, but they're hard to feel a connection with. Offering something new and providing a means of value will quickly have you picking up fans who will stick around.
· You can give great customer experiences online as there are so many ways to interact. Make sure your fans and customers always feel appreciated, even if that's by doing something simple like thanking a person for a good review. It makes them feel better about shopping with you.
Digital Recommendations
Everyone knows that word of mouth can lead to more customers and more interest in your brand. That's true with online interaction, as well. With endorsements and excellent reviews, you can pull more people into your marketing web and snag sales down the line.
· Choose a way to collect online reviews and make it easy for the other party to use. You could add a review form to your social media or business newsletters or try something else. The important thing is having a means for collecting these reviews, as they can serve you well later down the road.
· Make sure to treat your customers well, whether in real-life or in digital interactions. Capture happy feedback for later use. Manufactured reviews often appear like just that, which nobody is going to take seriously.
· Get people involved. Once you have customers who love your brand, find a way to get them making videos or taking photos that show your brand in a good light. You can then use these things in email campaigns later to bring even more fans and customers over to your brand.
Digital PR Matters
Find a way to get your real-world relationships online. Find a way to get the online ones in the real-world. Always consider how relationships can morph and merge between the two, because you may find mutually beneficial ways to take advantage of these relationships.
· Join some social media groups on LinkedIn or Facebook to learn more about other new businesses and who else is around the area. By being active and approachable, you're likely to meet people who are interested in what you're doing and want to be a party of it.
· When you meet someone online who is local, think about how you could work together. Maybe you could feature them in some work you're doing or the two of you could work on PR together somewhere local. These relationships and just being nice to people can lead to some stellar benefits if you do what you want to drive them in that direction.
Local SEO Still Matters
You need to have a decent SEO if you want to be seen and heard, and that's just as important for local retail as anyone else. This means that search engines need to know about you and who you are, which is something that requires a bit of work. However, there are a few great ways to start the process.
· Keep your information consistent from site to site. Make sure things are spelled the same and detailed in the same way. This makes it more likely all your web marketing will tie together and push you up the page on Bing.
· If you own a website, make sure you offer the physical address and phone number so people can find you locally and get in contact.
· Use Google+ Business, and other listings, to put your businesses (literally) on the map where people can find you. Someone searching for something nearby may click on your business and end up a customer. That won't happen if there are no listings to begin with.
· Join business associations that offer listings and use those as a way to get your name out there.
There are many ways to use the online digital world as a forum for selling your retail products. Just be sure you are providing ways for people to find you. Of course, there's more to local SEO than that, but just ensuring you're out there where you should be and taking advantage of situations can help a whole lot.