Top Tips for Better Local SEO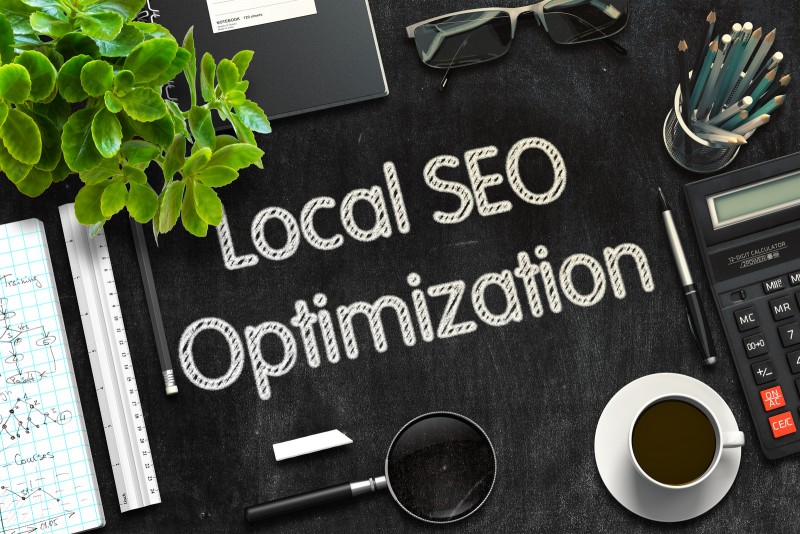 Are you having trouble getting as many people through your business' doors as you would like? Have you stopped to think about what the problem might be? Even if you are running a fantastic business, it might just mean that there are a lot of people out there that have no idea you even exist. This is likely due to your marketing. We know it can be difficult when you are a small company that does not have a large marketing budget. However, we have some tips that you can start using right now that have the potential to bring more people into your brick and mortar stores, and you can take care of these marketing tweaks on your own.
Local SEO Is Essential for Brick and Mortar Shops
Many people do not focus much on local SEO. You know that you need to use keywords, and that's what you do. However, if you localize these terms by using the name of your city or neighborhood, it helps to focus your content. The content can then reach higher rankings in the search engines because people who are performing web searches will often use their city, or a city they are planning to visit, in the search bar. This way, they only see businesses in the area. When you do this for your business, you will be among the companies they see. If you hope to compete, this is vital.
Optimize Your Business Page With Google and Remember Other Business Directories
You can set up a Google My Business Page for your company, which can help you to climb in the rankings. Make sure that you fill out your page completely, including NAP (name, address, phone) information. You also need to add your business hours, location, website, and other pertinent information. Make sure the profile is 100% complete. Ensure your business is verified – you can generally do this with a phone call or an email.
While Google is the big dog when it comes to business directories, do not forget to utilize other directories, as well, including Bing and Yahoo. Also, make sure that you take the time to go to some of the local business directories and add your business to those, as well. The greater your presence online, the easier it will be for people to find you. Just remember that if you make changes to your business, such as moving the location or changing the phone number, you will need to make those changes to the directories to keep everything up to date.
Getting Your Website Ready
Just because you have a website, it does not mean that the site is working as hard for you as it could be. You need to think local, but you also need to make sure the website is working well in other areas, too.
The landing page needs to provide customers with information about your products or services, as well as your location or locations. The website needs to be easy to navigate, and it should always be easy for the customers to find everything they need in a matter of seconds. Having a large and convoluted website is going to cause more problems than it is worth. In addition, your landing page, at the very least, should have all of your business information readily available. This includes the name, phone number, location, and hours.
To get the most out of local SEO, it is often a good idea to start a blog if you haven't already. The blog will contain posts and content relating to things your potential customers want and need to know, and you will add local "tags" to the content. Simply mentioning the area in the post can help you rise in the search engines, and you can do it in a natural manner so it never appears as if you are stuffing keywords into your content.
For example, if you have a café in the Outer Banks, you could write a post that talks about an event that you attended recently in the Outer Banks, and you can even mention your café briefly. This way, you are not directly advertising through the content, but it is still doing marketing work for you.
You can also use tools such as Yoast SEO, which can change the title tags and meta descriptions to add local keywords. Keep an eye out for various tools that can help make posting to your social media accounts, and even your blog easier.
We know that it can sometimes be difficult to take care of all these things on your own when it comes to marketing. You might find that it could be easier if you outsource some of it instead. It can provide you with some more free time, which you can use to handle other parts of the job, or even other parts of marketing.
If you have had your website for a while now, you might find that it is outdated and could use an upgrade. This is an upgrade that will be well worth the cost. For example, you might have a website that does not look good or work well when someone is viewing it on a tablet or a mobile phone. Keep in mind that this is how most people visit the web today. You will want to make sure your site is responsive, or you will want to make sure you get another site that will work with mobile. You do not want to miss out on those customers.
You Can Succeed
Think local in everything you do with your advertisements online if you have a brick and mortar store and you do not serve customers around the country. You want people in your area, and who are going to be visiting your area to find you as easily as possible. Add local SEO to all of your online locations from the blog to social media and business directories, and you will see a difference in the number of customers you get.