Planning your Social Media Content Calendar for 2017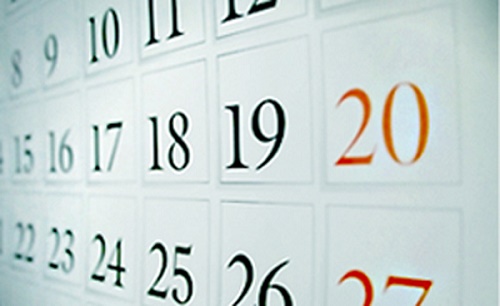 Most business owners do not have the budget to employ a large team of developers or a small army of marketing people to develop tools or scour the internet minute by minute trying to find unique photos or inspirational quotes to create the witty and engaging memes that become the next viral sensation.
Social media posting is not all about the quick viral sensation --- yes it can create a quick uptick in your engagement but if you are not the next David Chappelle, Justin Bieber or Kim Kardashian, you are going to need topics that ensure you stay consistent in your posting frequency on your social media profiles.
Below are 24 content types to keep your community engaged across your online profiles.
Promote Your Business
Inspirational Quote
Personal Image (You/Your Products)
Promote your Website
Free (Download/Printable)
Short Video
Ask A Question
Quick Helpful Tip
List Building (Opt in offer or Newsletter)
Fill in the Blank
Behind the Scenes
Answer A FAQ
Share your Favorite Resource (Tool/Website)
Share Link to a Blog Post
Text Quote
Offer A Discount or Promotion
Thank your Fans
Testimonial
Share Other People's Content
Fun Fact (Personal or Business)
Share Eyecatching Visual/Graphic
Discuss Trending Topic/News/Hashtags
Share a Bit of Your Story
Motivational (Quote/Graphic Story)
Now I have 24 content ideas, is there a certain posting rate for my posts…
There are many posting rates that people can swear by, here are just a few:
30/60/10
30% Owned, 60% Curated from other places & 10% Promotional


5-3-2
5 should be content from others, 3 should be content from you & 2 should be personal updates.


Rule of Thirds
1/3 of your updates are about you and your content
1/3 of your updates are for sharing content from others
1/3 of your updates are based on personal interactions
OK, so you have some good content types and a good idea for the rates at which some companies choose to publish their content types…
Now you will need to decide on the frequency that you will share your content with your community…
Ideally, you want to post a minimum of 1 time per day on each of your social media profiles.
Some studies show posting frequencies on:
Facebook 2x a day


Twitter 5x a day


Linkedin 1x a day


Google + 2x a day


Pinterest 2x a day


Instagram 1.5x a day (not sure how you pull that one off, but letting the data tell it.
The main insight to take away on posting frequency is that each business is different.
The best way to gauge is to continue to add to your post frequency until your community tells you that is enough posting or posting frequency becomes a burden to your staff.
Takeaway: Post frequent enough to keep your community engaged on a consistent basis with quality content.