Truly Dominate Local Search with these Tricks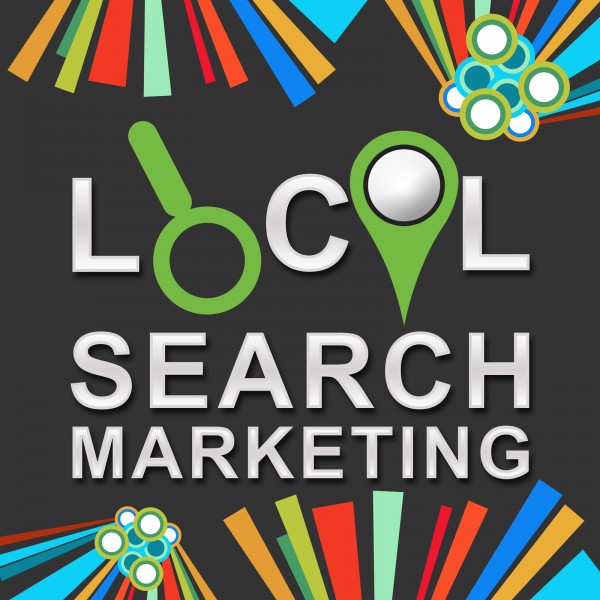 Anyone who has experience with SEO strategy knows that it is constantly changing. This is especially true for those working with local SEO. Optimizing your on-site and off-site SEO is crucial, as local competition is quickly heating up. You want to use the best strategies possible to get customers and clients on your website. Take this time to make sure you're on the top of rankings, because if you aren't, someone else will snatch that spot.
Here are some excellent tactics that you can use to help your business rank higher in the local market.
Local Structured Data Markup
Structured data markup – which can also be called "scheme markup" – is something added to the code of your website to provide search engines useful information about your business. Some things you can ensure a search engine picks up are reviews you've acquired, services you manage, and products you sell.
The reason doing this is important is because most businesses aren't using this technique at all and those who are usually only work with the basics. By diving into this strategy, you will make your business stand out among the competition. It can even lead to higher rankings, which is nothing to sneeze about.
Google appreciates sites using structured data markup because it allows their technology to understand the content on your site. In fact, Google provides a Structured Data Testing Tool that lets you know if your markup is working the way it should be.
Online Directories
Roughly 80% of customers use a search engine to make local searches. This is why having business listings online is such an important thing. You should take time to get your business listed on the top online business directories. Some of the first you should consider are Yelp, Citysearch, and Merchant City. It can also be a good idea to find local directories that you can have your business listed with. Check with your Chamber of Commerce and local newspaper's site to see if they have directories you should list with.
In addition to this, you want to have your business name, number, and address on major citation data aggregators, such as Acxiom, Factual, Infogroup, and Neustar. When filling these out, make sure your business name, address, and phone number are all used consistently. Misspellings, altered formatting, and abbreviations can actually make it harder for search engines to determine what information is correct.
Google My Business Optimization
Google My Business counts as a directory, but it's a huge one and needs to be considered with an awareness of that. If you haven't claimed your business on Google My Business, you should do that as soon as possible. It is completely free and it can get you some amazing exposure for your business, especially when you optimize things to the best of your ability.
To claim your business, surf over to . From there, you'll need to go through a verification process. Google will send out a postcard to your business's physical location. This postcard will have a pin included which you will simply plug in to proove you own the business.
As far as optimization goes, start with filling out your business hours, payment types accepted, categories, and filling in a great description. It's also smart to upload a logo, along with photos of your business, services, and products. After that, fill in every section that pertains to your business so it's complete for potential customers.
Meta Description & Titles
Titles and meta descriptions are HTML elements that you can customize for your webpage. Whatever you put into the title and description will be displayed on search results. You can use this as a way to offer a small ad, and as such, needs to be crafted carefully.
In 2016, Google made the width of the search results area larger. This allows for a title tag that is around 50 to 60 characters, and a description that can be anywhere from 160 to 200 characters. With that knowledge in mind, take advantage of the space you have to show yourself in the best light possible.
Writing descriptions and titles can be difficult, because text that isn't exciting and descriptive may make it harder to get people to click. In addition, if you make your text a bit too long, it won't all appear on the search engine, which can look pretty unprofessional.
Keep these tips in mind while crafting your title and descriptions:
· Focus on a single keyword that is carefully targeted and place that keyword toward the beginning of the tag if you are able to.
· Don't waste space on unneeded characters and words, make every character matter.
· When looking for local customers, use the name of the city or area your business is in or will be serving.
If someone sees your business show up, you want to make them click on it. Don't waste characters and time on things that won't get you more page views. Be succinct and interesting.
Online Reviews
Customers put a lot of trust into online reviews in order to determine what businesses offer quality products or services. Surveys show that over 80% of people trust online reviews just as much as word of mouth. In addition, about 70% of customers are happy to leave a review for a business if they are asked to.
There are quite a few software offerings that allow you to track, manage, and acquire reviews. Some of the most popular include Get Five Stars, Reputation Loop, Trust Pilot, and Vendasta. There are also social media platforms, such as Hootsuite, that notify you if your business is mentioned. This allows you to respond, which shows you care what customers are saying.
By implementing these strategies for local SEO, you'll have a jump on the competition. You will find that doing each of these things well can lead to more page clicks and customers. There's not a better day than today to get started, so get in there!