Using Snapchat for Local Business: The Ins and Outs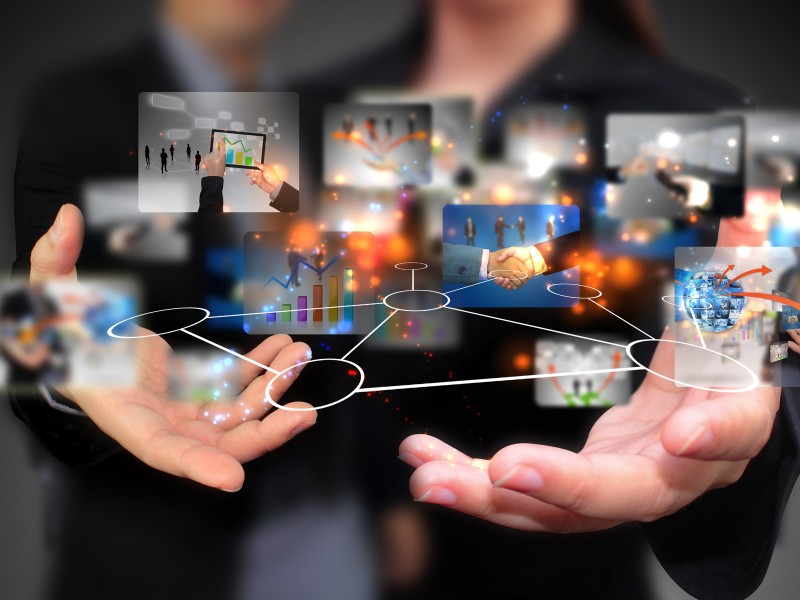 There are so many social media sites and applications on the landscape nowadays. This makes it difficult to determine exactly where to focus your attention. Facebook and Twitter are known as excellent social media spots to have a presence, but what about the other guys? Tumblr. Pinterest. YouTube.
One of those other guys, Snapchat, may be one you haven't thought about in regards to your local business SEO. However, it might be an application worth taking a second look at. Snapchat is no longer an app for selfies and cat photos. Celebrities have taken to it as a destination to promote themselves, so why not businesses?
While there is plenty of room for businesses on the platform, it hasn't taken off as a destination yet. Be one of the first by signing up.
Why Snapchat
A recent report shows that more than 60% of United States citizens between the ages of 13 and 34 are on Snapchat. Most of these users are not just logging on once out of curiosity, either. They're on the app every single day, sometimes multiple times a day, to interact with others and create new content.
So, how can you use Snapchat for your brand? We have some tips to start you off. Of course, you should allow your imagination to dictate your use of the platform, as that's what the social media giant is known for. However, sometimes that can be overwhelming so we're going to break down a few ideas for you.
How to Use Snapchat as a Business
Snapchat is still new compared to many other social media platforms, so there is no standard strategy that you can copy. However, that might be a good thing. It allows for creative marketing and the possibility of being on the waves of a big thing when marketing goes big on Snapchat.
Here are the most common reasons brands have taken to Snapchat:
Engaging with Their Audience
Snapchat is different from other social media platforms in that content can only be seen for a very limited amount of time. This actually makes content more valuable for users, knowing they have such a minuscule time period to check out new content. It makes engaging with content fun and limited, something the audience truly enjoys.
Showing Humanity
You are probably interested in Snapchat to show off your brand, but you don't have to make the entire account related to the business. You can show off yourself as a person by snapping moments from your day and showing them to fans. People on Snapchat don't want the same boring interactions they can get on any other site, they want to get deeper and Snapchat allows that.
Showcasing the human side of your business is a marketing trick that is especially useful on Snapchat. It's also a great place to provide casual content that is intended for a smaller audience.
Building Brand Awareness
Snapchat does have a younger user base, which is why typical marketing techniques may not work so well. The platform works well for storytelling, however, as evidenced by the inclusion of 'Snapchat Stories' – which are compilations of videos and images that are available for 24 hours and allow you to show off moments from your day.
If you have a dose of creativity, you can use the platform to create exciting snaps that wouldn't go over on other social media sites. In addition, with a little work you can partner with influencers to grow your business locally and spread brand awareness.
Building a Strategy
While there is plenty of room for interesting and fresh marketing ideas on Snapchat, there are some ways to use the platform in a strategic way. We'll go over a few of these, which might give you something to work off of when determining your own business plan for Snapchat.
Tease Users
Since snaps are only ten seconds long, it makes it the perfect option for showing off a new product or offering a look at one of your services. If you have something new coming out or simply want to shine light on an existing product, make a few images related to the product. Show behind the scene photos or make short videos offering up tidbits about the next new thing coming from your brand.
Promos and Discounts
Promotions and contests work well for boosting engagement and Snapchat's platform is a great place to offer these types of perks. If people know you're offering an exclusive deal, they're more likely to open your snaps and engage with you and your company. You can even go a bit further and hold fun contests. You might offer a great deal to those who take snaps while using one of your products.
Live Events
If there's something exciting going on in the area, you can use Snapchat to spread some excitement about it. This will result in interest in your business, as well. If you're visiting somewhere cool or enjoying an event, take some snaps and interact with your fans while the event is happening. The excitement and fun of the event will translate in your snaps and make people more excited to see more of your content.
Exclusive Content
People nowadays want a real glimpse into the background of the things and people they love, and Snapchat is a great place to offer that. People on Snapchat appreciate authenticity and they want to see what happens with things and people they care about when they aren't around to see it.
Use this to your advantage by providing that content to the people who watch your snaps. This might be taking them behind the scenes while you introduce something new, or a few snaps introducing different people on your team and who they are aside from being a part of the business.
Whether you use these tips or go in another direction, it's clear that Snapchat has potential to spread news about your brand to people in your area. Log on and see how it can help you in your pursuit of local marketing ideas.