What's the Difference Between Local and Organic SEO?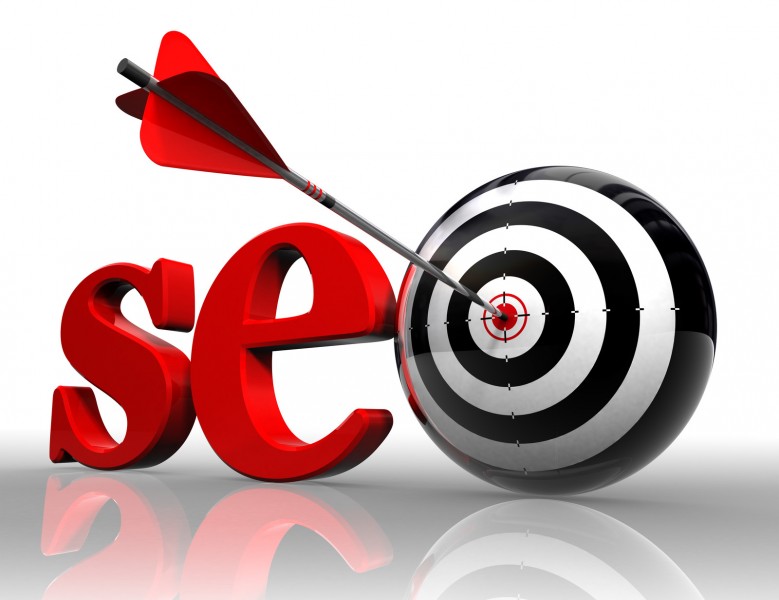 If you've been working to market your business on the Internet, you've likely already been exposed to the terms local SEO and organic SEO. But, you may be curious what the difference is between these two types of SEO.
We're going to walk through the differences between the two, but also talk a little about how local and organic SEO are similar, as well.
Organic Search
An organic search is a search where the user is looking for information rather than a particular location that provides a service or product. For instance, someone might make a search for 'chana masala recipe', hoping to find instructions for how to make the dish in their own kitchen. The search engine will likely give the most popular recipes for chana masala.
The search engine uses hundreds of factors to index and rank websites, including keywords, inbound links, grammar, and outbound links, to determine the best webpages that offer what you are searching for.
Local Search
A local search is very similar to an organic one, except that a local search has a geographical component to it. When someone looks up both a location and industry, the search engine understands that the person wants to find a local business that is in the industry specified.
So, rather than looking for a chana masala recipe, maybe someone wants to order in Indian food, instead. Their search might look something like this, 'Chicago Indian delivery.' Google, or another search engine, will see that location and pull up any results there that fit the query.
Below those results on Google, you'll see the organic results from above. These will not have local intent involved.
Who Needs to Rank in Local & Organic?
If you have a local business with a specific address that you want people to check out, you want to rank high in local search. Someone who is searching for you is likely looking for a business they can visit soon, and you want to be the business they find first.
However, if you aren't worried about location and simply want your business to rank for certain keywords, organic search is what you are looking for. Essentially, if you want people to go somewhere specifically in the world, work on local search. If you want people to go somewhere online, organic search is going to be what helps you out.
Local Businesses & Organic Searches
You may wonder if there is any point in raking well organically if you are a local business. The answer here is that it depends. A business with multiple locations may want to hit some targets on the organic search front. This also applies if you have a blog that you want to bring more visitors to.
If you have a single location and simply want foot traffic, focusing on local SEO may be all you need.
Local Search Marketing
For those looking to market to the locals, it's very important to show up on local searches. At least 50% of searchers who are doing a local search are going to visit businesses within 24 hours. If you aren't listed where you need to be, you likely won't even be on the searcher's radar.
In order to optimize for local searches, location is key. You need to ensure that search engines are aware of where you are located. This allows them to offer you as a potential destination when users look for businesses like yours in the local area.
This is why it's so important for your business name, address, and phone number (NAP) is consistent across your website, along with other local listing directories. That's only the tip of the iceberg for local SEO, but it's a very important aspect to keep in mind.
Organic SEO
Since organic SEO doesn't rely on location, it's less important to worry about optimizing in that way. Instead, you want to make sure that your website is ranking well for certain search terms. This might be a short term like 'chana masala recipe' or a question, such as someone would speak into their voice search 'what is the best chana masala recipe.'
The best way to utilize keywords is to place them strategically throughout your content. You should use your main keyword in headings, and other keywords can be used throughout your paragraphs. But whatever you do, don't stuff keywords. Too many of them can have a negative effect on your search engine ranking.
How Local and Organic SEO Affect Each Other
There are many SEO practices that can actually help both organic and local search rankings. A good example of this is when claiming your business page on local listing directories, such as Google My Business, Yelp, TripAdvisor, and Bing. Each time you fill one of these out, you're adding another place that links back to your website.
By listing on these directories, search engines can take your NAP and determine where you are located. As mentioned above, they also link to your website. This helps with link building which can help your organic SEO rank. This is because search engines look at the number of backlinks you have when ranking your website.
Having on-site local SEO, like when you update a page with your location or writing a blog post about a local event, is another way you can help both local and organic rankings. Search engines appreciate when websites offer new content, so even if the content is local, it helps boost organic SEO, at the same time.
When it comes down to it, working on local or organic SEO can help your website ranking. However, it can also have a negative effect if it's done in the wrong way. Consider your strategies thoroughly to ensure that doesn't happen to you.
Having search engines know your site can help bring in potential customers who are interested in what you offer. But remember that searchers are the most important people to take care of. Ensure your website has everything they need so they can find your services, hours, and location easily.