Critical Sites to List Your Local Business On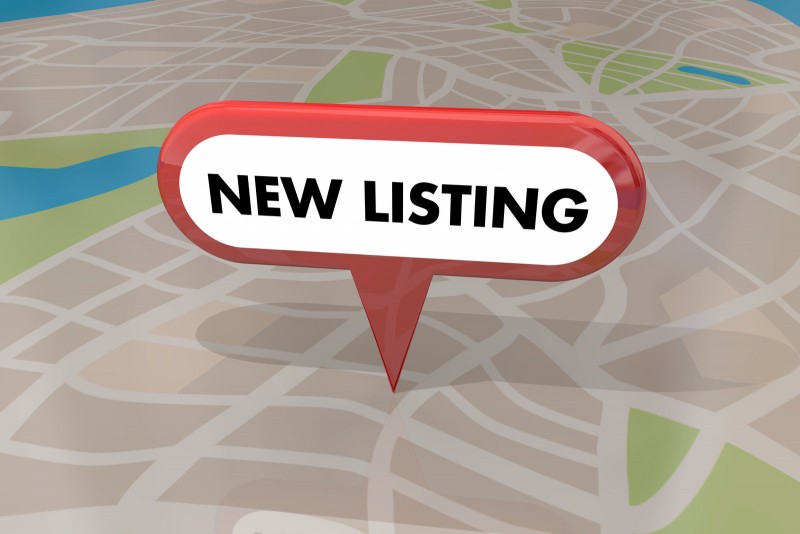 It seems like a million years ago when a business would pay a sum once a year to be listed in the Yellow Pages. In modern times, there are tons of online directories out there, just waiting for you to list your company. With four out of five consumers now using a search engine to find products and services, it's important that your company is out there and ready to be found.
Sifting through the many directory choices can be a little overwhelming, something we understand. That's why we're providing you with a list of some of the most important places to be seen in order to get more exposure as a local business. We'll also shorten the process by providing you URLs to submit your information.
Google My Business
Chances are, if you're reading this, you already know about this site and have a listing on it. That's great, because it is massive and takes in over seven billion searches on an average day. In addition, it has a map that is mobile-friendly, something customers will appreciate.
If, for some reason, you aren't listed on Google My Business, you should do that first.
MerchantCircle
MerchantCircle is a free network that targets small businesses who are looking to connect with other small businesses and customers in the local area. Those who use the site can post business blogs, boost listings, and take advantage of a host of marketing tools for building their business. By being active on the site, a business will get more local exposure. You can sign up here.
Yahoo Local Listing
This site is ranked just under Google and Bing and brings in millions of searches on a daily basis. The site does have a basic listing that is free, but there are paid options as well. For under $10 a month, you can add a description and photos, while paying just under $30 lets you post listings on dozens of other directories. You can sign up and post a listing here.
Yelp
Yelp is an excellent site for finding consumer reviews. Businesses can send public and private messages to customers and also access the Yelp reporting tool to review business trends. The most used categories on Yelp are restaurants, shopping, and home services. Sign up here.
Bing Places for Business
Bing gets the most visits of any other directory, excluding Google. Some of the perks include the allowance to add multiple locations, videos, and photos with a free registration. In addition, Bing is the default search engine for many Windows devices, so it gets a lot of use. You can enroll here.
Yellow Pages
This site acts as the online version of the classic Yellow Pages that was delivered to your home. They also bring in millions of searches a day. The service allows you lead generation, advertising, and ad performance data. Sign up at this URL.
White Pages
While White Pages isn't quite as large as Yellow Pages, it's still an excellent destination to list your local business with. It has over 30 million companies on its directory. It also has opportunities for sponsored ads and a text message service for paying customers. Find out more here.
Yellowbook
This directory has business listings in an easily searchable format. The listings include information about your business, a link to your website, a map, product descriptions, and both display and video ads. In addition to being posted on the directory, it will be listed with partner sites, as well. You can enroll here.
Manta
Manta bills itself as having one of the largest online repositories of resources for small businesses. Registration can be done in a snap and you will be able to highlight your products, while also using various optimization package options. You can expect to find news, advice, promotion options, and tools specific to small businesses. Enroll here.
YellowBot
This service is similar to Yellow Pages and allows you to provide location information and basic contact information for your business. They offer customer reviews and there are options for premium listings, easy sign-in with Windows Live, Facebook, Google, Twitter, and Yahoo, as well as searchable tags. You can sign up here.
Citysearch
This directory specializes in listings for restaurants, hotels, bars, spas, and other businesses. They have a partner network that includes MerchantCircle, Expedia, and Urbanspoon. Listings can be accessed through the Citysearch app and preferred businesses may be named on local "best of" lists in over a dozen categories. You can sign up here.
TripAdvisor
This directory has a subscription rate for businesses related to entertainment or hospitality industries. The site has about 390 million unique visitors in a month and has more than 400 million reviews related to nearly seven million restaurants, accommodations, and attractions. Sign up is available here.
Hotfrog
This online directory offers the ability to help get your website listed in Google searches. You can also set up coupons for customers. The site attracts 1.5 million users a month across 38 different countries. Find the signup here.
Angie's List
This site is extremely well known and offers consumer reviews in over 700 countries. Angie's List has over three million members who rate, hire, review, and research service providers in their local area. This year the company was listed on Deloitte's Technology Fast 500. You can create a file for your company here.
Local.com
This directory is free and offers searchers details on events, deals, and information related to their city. There are more than 16 million business listings that span every zip code in the United States. Some paid options exist, including coupons. Sign up here.
Foursquare
This site is a business directory but also a social networking site where users can check in their locations via a map function. It has over 60 million users and 50 million monthly active users. Sign up for it here.
There you have it, a total of 16 different directories that can help you get your business out in front of people in your own community. Whether you choose to sign up for only a few, or all the services on the list, it should help you with gaining a following among those nearby.