Biggest Benefits of Local Listings for SEO and More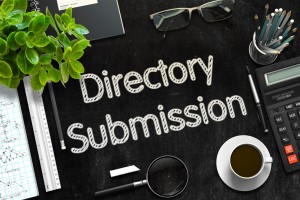 Have you heard about the importance of using localization to help gain more traction for your business and to improve your SEO?
In addition to using localization in the content that you write for your website and blog, or for your social media outlets, you will also want to make sure you are on local listings.
You will find plenty of excellent benefits when it comes to placing your company on local online directories.
Let's get a closer look at how these local listings can help your business so you can see just why it is such a good idea to start using them.
It Is Extra Advertising
Advertising is essential if you want to have more customers come into your establishment. You should always be looking for ways that you can advertise your business, and local listings are an ideal fit for any company that has a brick and mortar component. You can put your business information in front of people who are actively looking for a business in your area that does exactly what you do. You have the potential to drastically increase your business, or at least your company's exposure, when you are on local listings.
It Boosts SEO
Of course, one of the best reasons to use local listings is because they will add another link to your site, in most cases, and they will help you to rise in the ranks on the search engine pages. Local listings are fantastic for helping to boost your search engine optimization.
Again, by adding the location, it aids people who are looking for businesses like yours in a certain geographic area, such as the Outer Banks. It helps with all your other SEO efforts, as well.
Having multiple links going to your site from multiple local listings provides you with quality links.
The search engines tend to give more credence to these types of links, just as they do with social media links. Together, they can help to boost your SEO ranking.
It Can Help You to Get Reviews
Have you had trouble getting reviews for your business?
Are you unsure of just where people should be leaving reviews?
You will find that many of the local listing directories will also have areas where the customers can leave reviews about the companies they do business with. You can even remind customers that they can leave a review for your business on those sites. While not everyone will, you can be sure that there will be some who want to let others know about the treat experience they had.
Of course, there will also be those who write negative reviews. It is the nature of the Internet. You need to be careful and make sure that you respond to those negative reviews quickly and responsibly. Do not engage negatively and argue with someone online. Respond to their review professionally, and see what you can do to make it right.
Also, make sure that what you do is transparent, so others can see the interaction. This will show them that you care about your customers.
It Is Very Cost Effective
One of the reasons companies today have trouble succeeding is because they cannot afford advertising, or they are advertising in the wrong locations. One of the great things about local directories is that adding your business name and information tends to be free. This gives you some great advertising and marketing benefits, and the only thing you have to spend is a bit of time.
Even if you do have a large marketing budget, it is still in your best interest to utilize local directories given the benefits they can offer.
What Does Your Local Listings Need?
Now that you know just how beneficial these listings can be for you, it is time that you started to put your business up on directories. You can find hundreds of different listing directories that you can add your business to, including local directories that cater to businesses right in your area, such as Outer Banks Concierge.
Be sure to put your business on some of the larger directories as well, as this can help you to get seen by more people.
Some of the most popular and effective of the larger directories include Google+, Facebook, Yahoo, Bing, Yelp, and Angie's List. Determine the directories that are right for your business, and then add your business to them.
Keep in mind that the local listings can include various types of information. You will want to make sure that you include and fill all the information when you are adding your business. The more information you include the better. You will want to include the name, address, phone number, and your website. In addition, you should include the hours or operation.
Some of the listings may also allow you to include the methods of payment that you are able to accept, as well as a description of your business, and even images. Some will also have customer reviews, such as you see on places like Yelp.
By providing as much information as possible, it gives improves your visibility when people are looking up companies like yours in your specific area. It provides them with the address, contact information, and everything they need to know. Doing this will also provide your business with some excellent SEO benefits.
Get Started Soon
Now that you see the benefits that local listings can offer for SEO, an in other areas, it is time that you got started in this field. It is easy to sign up for the local listings, and it will not cost you anything more than some time. Make sure you keep coming back and updating the listings for any large changes to your company, such as changing the phone number or changing the address.
Working with local listings, and staying on top of them, can be a fantastic boost that your business needs.