Content Marketing and Social Media Can Work Together to Boost Local SEO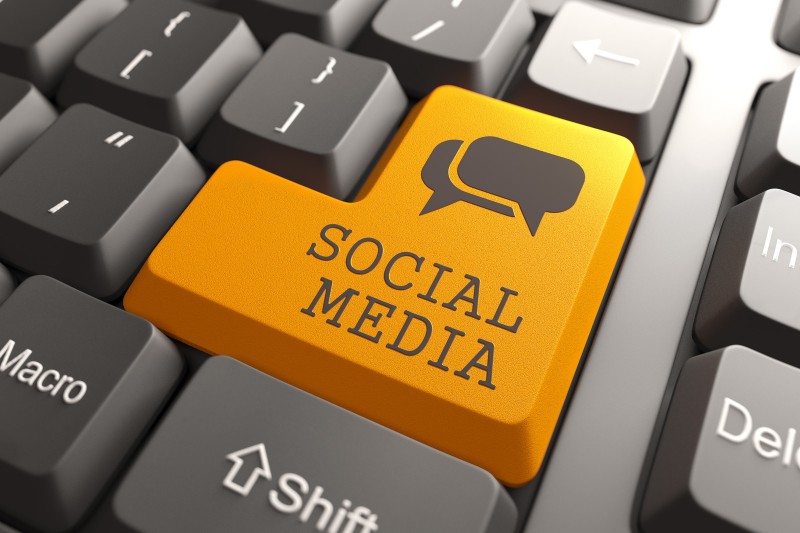 Marketing is vital to the survival of any business, whether you have an online only company or a fantastic shop nestled in the Outer Banks. You need to understand that marketing in today's world has some differences from advertising in the past. In fact, it is even different from what it was a few years ago. Local SEO has become more important than ever, and you need to integrate this with your current content and SEO work.
New SEO
One of the other things you will need to remember when it comes to working with SEO is that in the past, SEO would focus on single keywords. That is no longer the case today. Utilizing keywords phrases and longtail searches is more important. When you are working on SEO, you need to think about what a person is going to enter into the search string to attempt to find companies such as yours. It is your job to make sure the phrases you are using, and your content, match those searches. In addition, remember to think local, as we will discuss. Put the location in those keyword phrases, and you will start to see better results for your brick and mortar business.
Think Local
One of the other things you will want to make sure you do when you are creating content is to make sure that you remember to add your locale. Add these to the content and your keywords naturally. This will help you to boost your local SEO, which will place you higher in the rankings when people are searching for your type of products or services in your area. You can do this in your content on your blog and site, as well as on your social media posts.
How Can You Add Localization to Content?
First, you need to make sure that you are considering your website overall. Each of your pages, including the blog, should have a footer that includes your company name, location, and phone number. In addition, in some of the posts that you create should also feature the location of your business. For example, if you have a company based in the Outer Banks, and you run a fishing charter, your posts about fishing, things to do in the area, or anything else, should generally contain mention of the outer banks, along with the type of business you run.
For example, "if you are looking for a fantastic fishing charter in the Outer Banks, AAA Fishing has just what you need. Check out some of the fish our guests caught the last time we went out." You would then add the location and name of your business in a similar manner once or twice more through the content. You never want it to seem too forced. If you stuff too many keywords into the content, local or otherwise, you will find that Google could strip you of your ranking, believing you are trying to game the system.
It is quite simple to add work with local SEO, as you can see. You will find that it can be just as easy when you work with social media and local SEO.
How Can Social Media Help?
In addition to content marketing on your blog, you will want to make sure you are on social media and that you are active. Social media is still technically a form of content marketing, as you are providing content – your posts, images, etc. – to your audience. However, there are certain things that you can do to make this more effective, and to help gear it toward a local audience.
Your content for your website or blog can work along with your social media posts. By creating quality content on your site, and then linking to it through your blog, using local terms along with your keywords, it can help to boost your SEO rankings. However, you do need to make sure you are creating quality content that people will want to share. It should never be geared solely toward marketing and trying to sell someone on your products or services. Instead, it should be about enlightening or entertaining the audience. They are more likely to share, which will help to boost your SEO rankings, which helps get more eyes on your store online, and offline if you are using local SEO to good effect.
Can Social Links Boost Your Ranking?
Social links do have the potential to help boost your ranking in search engines. This is because search engines such as google tend to put a lot of weight behind the importance of social links. Therefore, when you have links that go from your social media site to your website, and when people on social media share those links, it can help with your ranking. The more of these quality links you have the better. By adding localization to your posts that have these links – simply mentioning your location – it can help with your local SEO efforts.
This is not going to be a boost that happens overnight. However, with time and a bit of effort, it can help with your rankings, and it should be a part of your SEO practices. This does not mean that you need to add localization to all your posts – it would start to look ridiculous to have your location in everything you post. Just do it naturally.
You can make local SEO work for you by incorporating it in social media outlets and the content you write for your site. In addition, always be on the lookout for other ways that you can boost your local SEO on the web, such as becoming part of local directories. You can find these from Google, Yahoo, Bing, and more. If you have a brick and mortar business, focusing on local SEO is becoming more and more important. Your competitors are doing it, and you must do it to if you hope to survive and thrive.