Link Building and How It Will Help your Brand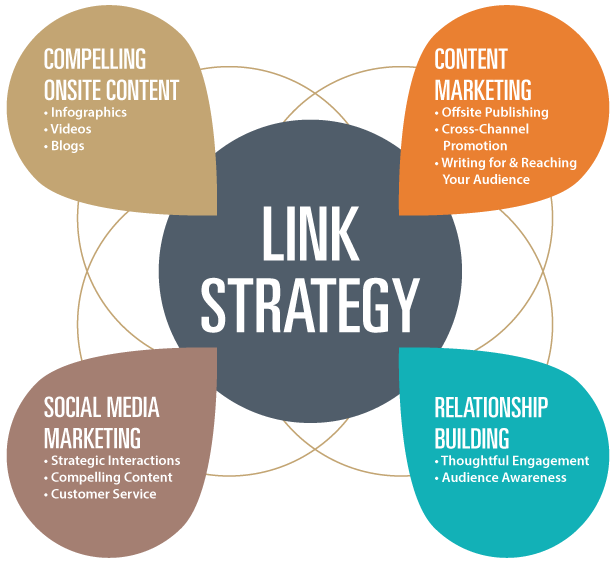 If you are like most Outer Banks business owners, you want to get your business ready for the summertime. In this article, we will discuss basic link building techniques that will give you exposure to new clients and help create authority in your specific industry for your brand.
What is a Link…
A link is short for a hyperlink. A hyperlink acts as a bridge that your readers and search engines use to navigate the internet. It allows new Websites, Social Media profiles, videos on Youtube and pins on Pinterest to be uncovered as relevant pieces of content on the internet >>> Search engines see relevant content as sources that deliver an answer that a reader is searching for.
Ten O Six is a restaurant located on the Beach Road in Kill Devil Hills at MP 8.8. It is right next door to Just For the Beach Rentals where the original Dirty Dick's Crab House, first opened.
What Does A Search Engine do with a link…
Did you know, search engines are web crawlers of the internet that are constantly crawling everything on the internet. There are two fundamental uses of search engines and the links they come across:
There are two fundamental uses of search engines and the links they come across:
Discover new web pages
Help determine how well a page should rank in their results
As a search engine crawls all of the pages on a website, they can extract the content of the pages it crawls and adds them to its files. Once the files are indexed, the real magic starts....
It is reviewed to see if a page offers sufficient quality to be ranked for specific keywords.
Not only are search engines looking at the content but they are also counting the number of links pointing to specific pages from external websites. A search engine sees "more links" to a web page from both internal and external website pages as a "Vote of confidence" about the page being linked to.
The theory is that a page would not get links if it did not deserve it. Most people accept this because… you would not send your friend to eat at a bad restaurant, right?
SEO's that do well today dedicate serious resources (time, money, and skilled labor) towards their link building campaigns.
So now that you have a basic understanding of how search engines work, here are 3 Actionable Ways to build Quality Links before summertime….
Build Relationships
Link building often involves you reaching out to local websites and business owners that are relevant to your target market with a recently completed piece of content --- an article or infographic that you can share with them.
In layman's terms, link building is just an internet term for word of mouth marketing but with a much larger reach.
As in word of mouth, a common goal of building these relationships is building links but it is also important to build long-term relationships with these local business owners & key influencers --- it can mean that your business becomes highly regarded and trusted while at the same time you are creating genuine evangelists and advocates for your business.
Content-Based Link Building, Writing Articles for Relevant Websites
Yes, this is guest blogging but not in the form of creating low-quality content and hoping to gain multiple links from low-quality websites. You will be expected to create high-quality unique content and in return, you get a high-quality link from an established community (what search engines love).
Be Prepared… Most communities that allow outside guest writers have guidelines to create more exclusivity and because they have a better understanding of the types of content that their community expects.
Types of original unique content pieces that will get the most engagement will be:
How to Show the Love to your Article and the community it is published in…
Once your article has been published be sure to share links to your article on their website. You can do your normal posting on your social media profiles but remember as you continue to share other articles on other sites try and continue to share your other guest blogging links if it works itself into the text of your content.
Tell Us About Your Article Idea and let's see if we can get it published here on our blog!
Local Directory Marketing
Creating listings in business directories that outline legitimate information attached to your brand or service is still an appropriate step to take when it comes to earning links.
However, you need to keep your target audience in mind at all times and think about whether or not the directory you want to work with will lead to a new quality link or better yet lead to a new quality link while driving qualified referral traffic.
Do not place your listing in a directory that has nothing to do with your primary message or service that your brand offers. This could lead to some trouble with Google (possible deindexing) due to the concept of "building links just to build them."
Instead, identify which specific directory sites engages with your brand's target audience, based on information related to the online behavior of your audience.
Popular, credible directory sites such as Yelp and Foursquare and TripAdvisor create links that derive from authoritative sources and that connect brands with real, qualified consumers.
If you are looking for high quality and credible directory sites that are hyperlocal then you must add your business to these local Outer Banks Directories:
So now you have actionable steps to get your business' online marketing in line before the chaos arrives. Let us know what link building initiatives you have used for your business.