Tumblr SEO How-To Guide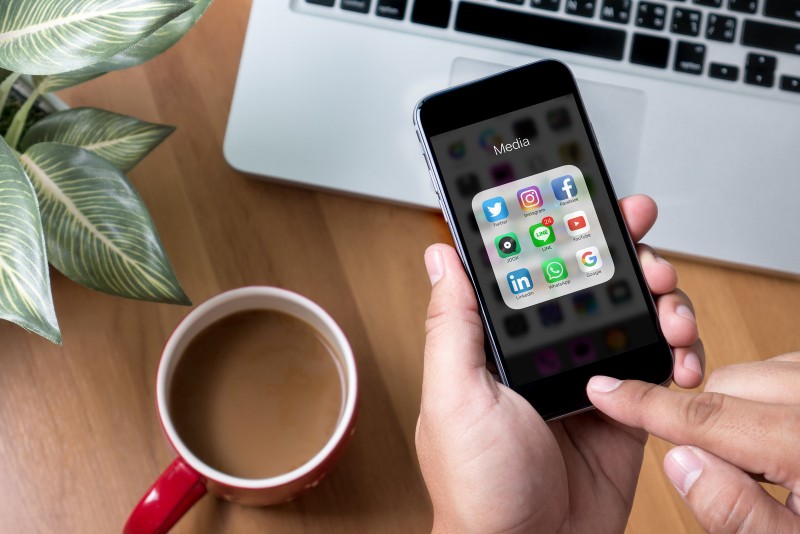 Tumblr might not be the first place you think of when it comes to marketing, but it can actually be a great place to bring some marketing strategy. Having a Tumblr presence is similar to having a typical website. It's a wonderful place to find a niche audience and following, especially if you're in an interesting industry. However, even typical industries can find some success there if they do things right.
Basic Tumblr SEO Tips
· Choose a responsive theme for your Tumblr page
· Keep ads reasonable and to a minimum
· Use your on-site SEO strategy and do the same thing on your Tumblr
· Check for any page errors and fix them ASAP
· Optimize your images with title tags, as well as preferred quality and sizes
· Build links to your Tumblr posts for added ranking
· Use Google Search Console to link your Tumblr
· Build a sitemap for the Tumblr
· Do responsible anchor text optimization
· Utilize structured data, when possible
Most of these things are similar to the concepts you use on your website, but without a lot of the added hassle. If you're already confident with your SEO strategy on your website, using the same methods on Tumblr will go a long way.
On-Page SEO Options
Most of your Tumblr traffic is going to come from a search engine, link on your or someone else's site, or a Tumblr search. This is why it's important to ensure you optimize each of your Tumblr pages, along with each post you make. This relates to the text, links, videos, and pictures that you post.
For the most part, search engine and link traffic is going to work the same way it does for other sites. So, we're going to focus on ways to optimize your site for Tumblr searches.
Tagging
When you post on Tumblr, you want to ensure you tag your posts. Think of keywords that describe what you're posting and then tag with those words. You will want to optimize your use of tags and the best way to do so is by using five tags on each post. Only five will show up in searches, so anything more is less effective.
When you tag, the Tumblr bots will group your page with similar pages so those looking for pages on those categories can find it easily.
Custom URLs
You will have the option to create custom post URLs on Tumblr, which you should definitely take advantage of. You should also fill in alt text, description boxes, etc. These all help Tumblr determine how to categorize you, which gets your Tumblr in front of more people who are interested in things you post about.
Title and Meta
From your customize tab on Tumblr, you will have a number of options to go over. One of the most important is the title and description. The title and description are what will show up when someone does a Google search, so these are important to fill out well. Use keywords, post your location, and make sure you give information that you would use for the title and description on your regular website.
Headings
In the customize tab, you will also find a section where you can edit your HTML. If you have an understanding of CSS and HTML, you'll want to go in and tweak your format. One of the easiest things to do is ensure all post titles have an H1 tag, something that helps with SEO. You can also make other changes to make your Tumblr look better and draw more views.
Off-Page SEO Options
Linking is a big part of off-page SEO strategy and that is no different for Tumblr. The best way to get links from other Tumblrs is to provide content which others can repost. This may take a little time, as the sort of posts that trend on Tumblr can be different than posts on other sites. However, with experience and a little luck, this can bring people to your Tumblr or even your website.
Off of Tumblr, getting links to your content is different. One option is to create a Pinterest board for your Tumblr account. Both of these social media platforms are very visual and have crossover, so this is a good way to start. Another way to get exposure is to speak with people in your industry and ask them to work with you. You could have them do a guest post or interview that you post on your Tumblr.
Content That Works
As mentioned above, the content that works on Tumblr can be a little different than what works elsewhere. We'll offer you a few ideas of things that can work. You can then use your imagination to work off of these ideas and come up with something innovative.
For those in retail, consider content like the below:
· Curated images of your store and products
· Infographics about your products
· Fun pictures or gifs of people using your products
· Statistics built into graphics with information about your products.
If you are a service business, try these instead:
· Videos that show how things are done at your business
· Funny photos about things happening on the job
· Graphs about why your service is needed
· How-to content related to your services and offerings
Don't make the mistake of making your Tumblr systematic, like you might for your Pinterest. Photos are appreciated but they should not be your only content source. You want to provide useful information along with any graphics and photos you want to use. You should also avoid making too many subpages on your Tumblr, although a contact page might be an exception.
Tumblr is a very imaginative and artistic social media platform where trendy products and services are most likely to go viral. Even if you do not offer this, you can still find a place there and round out your customer base. All you need to do is offer meaningful posts and some fun photos. Many of the same standards you use on your website will work well here, so start there and build as you go along.